Andy Gray
Andy Gray is the editor at Uniting for Children. He lives in Cambodia where he works with young adults transitioning from life in an orphanage to living independently. He filmed and produced the video "Why Not a Family?"
The change has started. We are seeing orphanages worldwide and in Cambodia transitioning into community and family support centers. They have not lost their vision to care for the most vulnerable children, but they are seeking better ways to accomplish it.
Tom Matuschka, Director of Asian Hope, took over one of Cambodia's earliest and well-known orphanages in 2008. He began to see a pattern of problems as children matured, so he set out to learn more.
"What I found shook my beliefs to their core. The problems our kids were enduring were not uncommon, even in local, non-religious Cambodian orphanages. They were and are the normal result of raising children in residential care rather than in a functioning family. In all honesty, we came to the conclusion that God designed people to grow up and develop in a family—not an orphanage or a children's home or even a group home. We as relational beings have a need for belonging and security that these non-family-based institutional solutions can't satisfy."
Family-based care means working together so that vulnerable children and orphans are raised within loving families in their own communities. It recognizes the need to move beyond "orphan care" under the control of outsiders, to empowering families and communities to care for their own vulnerable children.… Keep Reading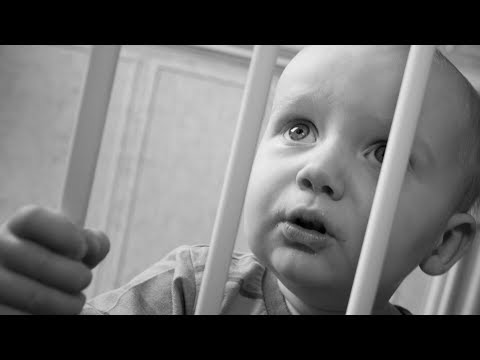 This is a stunning video that I strongly recommend for parents and anyone concerned with how young children develop. You will be moved and educated.
It helps make a strong case for doing all we can to see that children are raised within loving families – but hold on. Family-based care programs take note. This should be taken as a huge challenge for your programs as well. It's not enough to send children to be raised in families if they will neglected there. The success of kinship care and foster care will hinge on the quality of the families and whether they are properly trained and supported.
Studies have shown that children raised in orphanages have developmental delays, including measurably slower brain development, compared with children raised in families.
These studies, as far as I have seen, relate to institutions that care for children from infancy. The worst examples of such orphanages may be in Eastern Europe and China. The study referred to below is a twelve year effort by researchers from Harvard and Boston Children's Hospital studying children raised at an orphanage in Romania.
Babies need attention – to be held, talked to, and played with – and they need to bond with a significant and consistent adult, not a string of volunteers. Without the right kinds of attention and interaction, connections in their brains may fail to develop, or develop inadequately.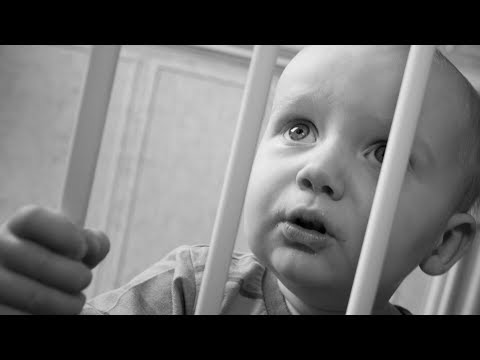 A must-see for parents and anyone concerned with how children develop
Here's some encouraging news recently reported in The Telegraph. A twelve year study has shown that even after being raised in such orphanages and suffering impaired brain development, children placed in well chosen and supervised foster families show remarkable recoveries.
Their 'white matter' – the part of the brain which helps neurons communicate – was significantly damaged by their ordeal leading to poor language skills and decreased mental ability.
…
Keep Reading
I like this post at Rage Against the Machine about orphanages. It is addressed to Christians directly, but the information and questions could just as well apply to anyone interested in supporting orphans. She says, "I think supporting orphans is important. Vitally important. But I want to make sure that we aren't creating and sustaining a child's orphan status because it's the only way we are offering a family aid…our goal, .when possible, should be family care. An orphanage should only be a triage situation, where we do crisis management and then assess our next steps."
She makes a good point, but be careful about throwing out words like "supporting orphans." As good as that sounds, it can play right into the "great white savior" complex. Rather, what can we do to empower and restore families and communities so that they care for their own most vulnerable children – and then foreign intervention can move on? There is far too much emphasis on foreigners and organizations as the "carers" rather than on the families and local communities being restored to that role.
It's great to see more and more people like Kristen speaking out clearly, if not perfectly, about the need to change.… Keep Reading
Not that UNICEF has withheld it's opinion until now, but this was well done. UNICEF recently published a brief, very clear statement summarizing its position on orphanages in Cambodia. If you're looking for a succinct summary of the reasons why orphanages are – or ought to be – on the way out, look no further. I particularly like the conclusion:
UNICEF advocates strongly with relevant ministries and local authorities that no more residential institutions for children be permitted to open in Cambodia. All existing institutions must be open to regular inspection according to the minimum standards. Failure to meet the standards must result in closure of the institutions in question. No child aged 3 years or under should ever be placed in an institution. The goal is to encourage as many institutions as possible to promote family/community-based support models, which are cheaper, more effective and less damaging to children than institutions. A further goal is to undertake effective case management of all children in institutions to understand well their family status and to facilitate their reunification with their families or communities wherever possible. For those children for whom family is not a safe and loving option, to facilitate alternate community care; local adoption and inter-country adoption.
…
Keep Reading
I love this article at Mic.com about "Harry Potter Activists." An online alliance of Harry Potter fans undertook a 4-year campaign that convinced Warner Bros Entertainment to buy only UTZ certified cocoa for its line of Harry Potter inspired chocolate bars.
Why is this important? Because the cocoa industry is rife with child slavery and human trafficking, and it has been an uphill battle to convince chocolate makers to buy only from certified producers. It's not only a big victory, it's surprising as well, because it was accomplished relatively quickly by lots and lots of unknown people – Harry Potter fans.
The Harry Potter Alliance, a fan activist group that uses the Harry Potter series as the foundation for social justice initiatives…

"This goes beyond raising money and donating books," Lauren Bird, a representative for Harry Potter Alliance, told Yes. "This is over four years of creative organizing, educating, collaborating and negotiating. For the HPA, this is a validation of fan activism, the idea that fans of stories can work together to effect change in the real world."
Think about that. Fan activism. Fans of a fictional story – that is ultimately a story about justice and standing up against the institutionalized powers and the evils that infect them.… Keep Reading
I read an excellent article at The Collegian about volunteering and voluntourism. Really nice example of storytelling to teach important lessons.
Here is my favorite moment. The writer has been experiencing development work in different parts of Africa for months, and one day she sits down to a meal with a local chief in the Saharan interior.
"Cheikh Mohammed, do your friends give you gifts?" I started in Arabic, breaking off a piece of village bread.

"Of course, it's a friendly thing to do." He adjusted his posture on the scratchy woven carpet.

"Now if I'm coming from America to give you gifts, am I your friend?"

His face darkened, and he chewed a great deal before he spoke.

"Heather, a donation is a very dangerous thing to give away. Your American world is filled with so many items and material goods, that you might not understand the gravity of handing something for free to someone who has never been handed anything."

I watched him deliberately dip his bread into goat sauce and carefully chew, knowing that he would explain himself.

"Do you know what this village means? Generations of desert wanderers, learning and toiling for their bread and meat and homes.
…
Keep Reading
Appreciate these thoughts from David Brooks in this NYT op-ed. Consider (bold added):
Sometimes creativity happens in pairs, duos like Lennon and McCartney who bring clashing worldviews but similar tastes. But sometimes it happens in one person, in someone who contains contradictions and who works furiously to resolve the tensions within.

When you see creative people like that, you see that they don't flee from the contradictions; they embrace dialectics and dualism. They cultivate what Roger Martin called the opposable mind — the ability to hold two opposing ideas at the same time.

If they are religious, they seek to live among the secular. If they are intellectual, they go off into the hurly-burly of business and politics. Creative people often want to be strangers in a strange land. They want to live in dissimilar environments to maximize the creative tensions between different parts of themselves.

Today we live in a distinct sort of creative environment. People don't so much live in the contradiction between competing worldviews. We live in a period of disillusion and distrust of institutions.
Disillusioned. Distrusting institutions. Hopeful??
Some creative people dive into these contradictions. I get that. I feel like I'm swimming in them and being buffeted by the waves, and what next!?… Keep Reading
Yesterday I read about a Cambodian "mother" in Koh Kong who chained up a four-year-old girl in her care for eight hours a day while she went to work. She said it was to protect the girl from drowning or wandering away while she was at work. The girl had been handed over to the woman years ago by her biological mother as collateral for a loan.
When informed of the woman's arrest, her years of chaining the girl to a post, and the 4-year-old's move to a children's shelter, the girl's biological mother, who lives in Preah Vihear province, said she could not take back and care for her daughter…
The article is about child abuse in Cambodia and an overall lack of concern and awareness. That the girl had been signed over as collateral on a loan wasn't even central to the story. Variations of that happen all the time, usually involving domestic work in return for food and lodging and, in the best cases, attending school. This was a worst case situation.
After reading about this girl, I turned to another troubling article in The Guardian, Virginity for sale: inside Cambodia's shocking trade. … Keep Reading
Here's a story about a family who arrived at their first home in Cambodia and discovered they would be living next to an orphanage.
The story caught my attention, and after a little poking around online, I realized the family lives not far from from me. I've often passed by and seen children and volunteers milling around outside and wondered what sort of place it was.
Our family of six first arrived in Phnom Penh at midnight, and some friends drove us to the house we had rented on our survey trip. It's a row house – ten multi-story dwellings that are connected, side by side.

At daybreak, an orphanage moved in to the house next to us… I didn't know anything about orphans or orphanages in Cambodia, so I had no preconceived ideas about what it would be like to live next to an orphanage. I would soon learn.
Every orphanage is different, and the one in this story appears to be a bad one. But it's not atypical of orphanages in Phnom Penh. It was chaotic. Staff were not always around. They had 40 children and the staff living in a space normally used by one extended Cambodian family.… Keep Reading